Have you always wanted to straighten your teeth but worried about the appearance and hassle of metal brackets? If this is the case, we've got some great news for you…
Invisalign Clear Braces Are Available at River's Edge Dental in Coolidge, AZ! Never heard of Invisalign braces? This form of braces is an invisible solution to straighten crooked teeth. Unlike traditional metal braces, these clear aligners are removable and when you are wearing them, they are hardly noticeable.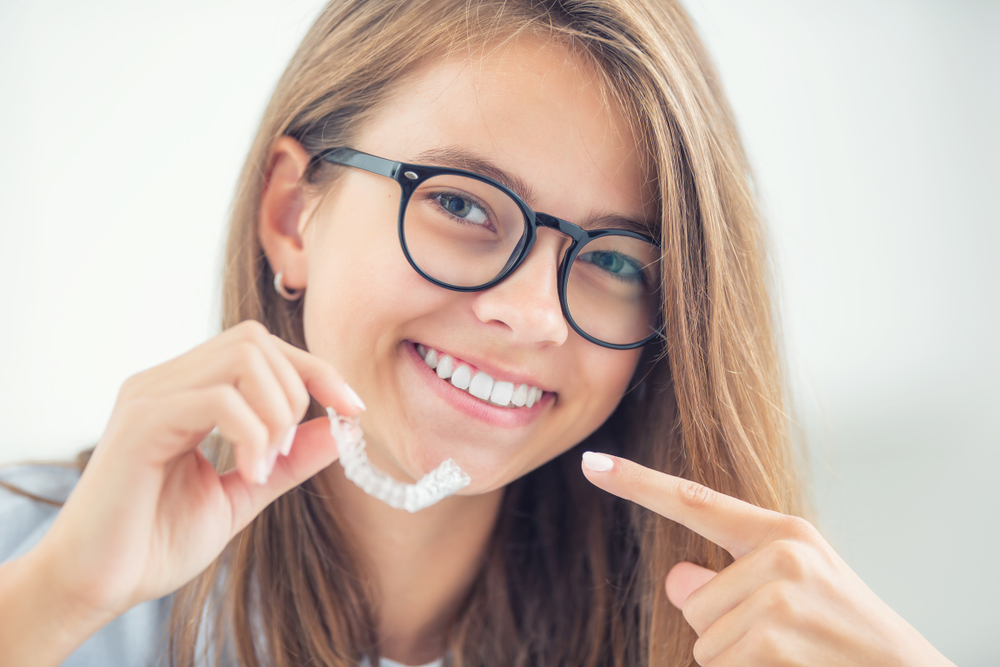 The Process
The first step to getting the smile you've always dreamed of is to schedule a consultation with your dentist. This is a great opportunity to ask any questions you have about the treatment, as well as, address any specific concerns and requests you have. A detailed digital 3D scan is taken of your teeth to help make your clear Invisalign aligners. This will help your dentist see what needs to be corrected in your smile and identify any problem areas. Based on the digital scans of your teeth, custom made clear aligners are created for your teeth. You can pick these up from your dentist and he will instruct you on how to care for them, when to wear them and how often you should come in for new aligners.
Invisalign Care
Your Invisalign braces should be worn day and night. The only time you should remove them is when you eat or drink. It's important that you brush your aligners before you put them back on your teeth. Invisalign clear aligners should be brushed and cared for just like you would your teeth. They also make it quite easy for you to care for your teeth, brushing and flossing is a breeze with Invisalign braces because you can remove them to care for your natural teeth.
If you're ready for the smile you've always wanted, give River's Edge Dental a call and ask when you can come in for an Invisalign consultation in Coolidge, AZ.