Rivers Edge Dental is a different kind of dental practice. You won't have to dread your next appointment when you come to see us. We'll take care of you and your smile so that you can feel confident about your oral health. And we promise always to be gentle! We work hard to make you comfortable as we partner with you in caring for your mouth. We focus on both preventive and oral health care so that you can have the best smile possible. We use cutting-edge technology for all our procedures to ensure you get the highest quality of care. And we offer all the services you need at our state-of-the-art Coolidge dental facility, including Invisalign in Coolidge, AZ.
Schedule an appointment at Rivers Edge Dental today!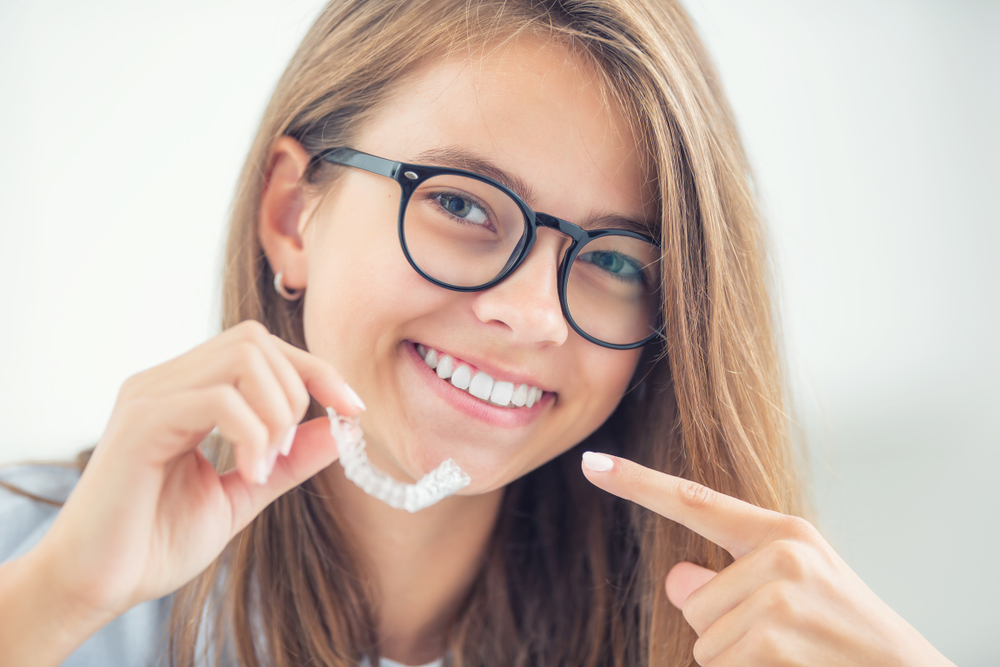 Invisalign in Coolidge, AZ
Have you always wanted to straighten your teeth but were worried about the appearance and hassle of metal brackets? If this is the case, we've got great news.
Invisalign Clear Braces Are Available at River's Edge Dental in Coolidge, AZ! Never heard of Invisalign braces? This form of braces is an invisible solution to straighten crooked teeth. Unlike traditional metal braces, these clear aligners are removable, and when you are wearing them, they are hardly noticeable.
The Process
The first step to getting the smile you've always dreamed of is to schedule a consultation with Dr. Yana Gerhardt, Dr. Blane Jackson, or Dr. Pavel Dubinetsky. This consultation is an excellent opportunity to ask any questions you have about the treatment, as well as address any specific concerns and requests you have. 
A detailed digital 3D scan is taken of your teeth to help make your Invisalign clear aligners. This scan will help our team see what needs to be corrected in your smile and identify any problem areas. Based on the digital scans of your teeth, custom-made, clear aligners are created for your teeth. You can pick these up at our office, and we will provide more information on how to care for them, when to wear them and how often you should come in for new aligners.
Wearing Invisalign for the recommended amount of time each day is critical for achieving the desired results. Usually, we will advise you to wear your Invisalign aligners at least 22-23 hours a day. Doing so ensures that your teeth stay in place and that your treatment proceeds as expected. Of course, inevitably, you might occasionally have to take off your aligners – such as when eating or brushing – but try to limit these times and always remember the importance of putting them back on once you're done. With proper commitment and effort, you should soon reach the desired smile that you've always wanted!
The treatment time varies from person to person but typically takes between 12 and 18 months. Every two weeks, you will come in to get a new set of aligners to move your teeth into position. During this time, we will have regular check-ins to ensure that your treatment is progressing as planned and that everything is coming along smoothly. 
Invisalign Care
You should wear your Invisalign braces day and night. The only time you should remove them is when you eat or drink or when you clean your aligners. You can clean Invisalign clear aligners easily. They also make it relatively easy for you to care for your teeth – brushing and flossing are a breeze with Invisalign since you can remove the aligners, unlike traditional braces.
Invisalign For a Brand New Smile
Give River's Edge Dental a call if you're ready for beautiful teeth and discreet treatment. Come in for an Invisalign consultation in Coolidge, AZ! We look forward to meeting you and showing you how we can help improve your smile!