Periodontal disease, commonly known as gum disease can, in most cases, be treated successfully using Periodontal Therapy. 
In Coolidge, Arizona, Rivers Edge Dental provides an excellent standard of care, and their team has a wealth of experience delivering periodontal therapy to any patient that may require treatment.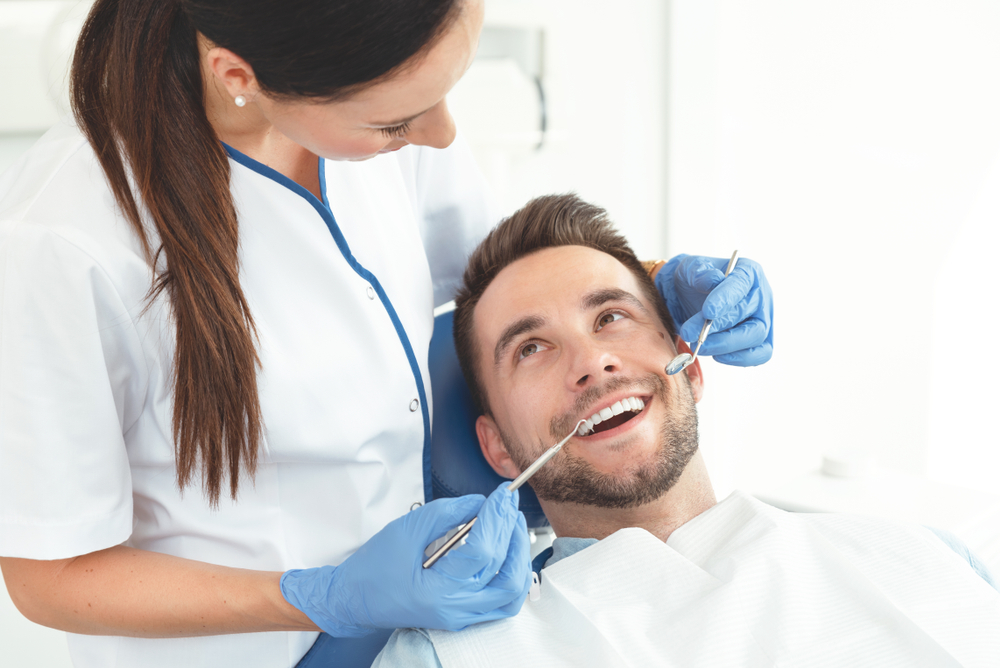 When Would You Need It?
Periodontal Disease is usually caused by bad oral hygiene habits such as not brushing or flossing regularly. Bacteria can build up on your teeth and gums to form plaque which if left uncleaned, can harden as tartar on the gum line, which can cause gum disease. 
You may have gum disease if you have any of the following symptoms:
Your gum lines are receding, exposing more of your teeth. 

Persistent bad breath

Your gums appear swollen or particularly red looking. 

Gums bleed or are tender, especially during brushing of teeth

Chewing feels painful

Your teeth feel particularly sensitive, or you feel shooting pains when eating or drinking hot or cold food. 

In particularly bad cases, the gum can no longer anchor your teeth resulting in a tooth or teeth falling out. 
If you have any of these symptoms, Rivers Edge Dental can diagnose whether periodontal therapy is needed and can quickly begin a course of treatment. 
What Is The Therapy Process
Rivers Edge Dental will assess the process and duration of any Periodontal Therapy treatment on a case by case basis. They may vary depending on the severity of the gum disease. 
The first step is periodontal cleaning, also known as scaling and root planing is the process of removing plaque and tartar from the tooth and root surfaces. This process allows the gum to heal and any pockets of disease to reduce. 
After this, you may be prescribed medication to help reduce infection and control any pain. The next step is a follow-up assessment. Many patients do not require any further treatment and can return to a standard care regime of regular brushing and flossing. 
However, in some cases, further procedures may be necessary to prevent tooth loss and remove any inflamed tissue that remains. Follow up procedures will eliminate any infection spread and prevent further damage to your teeth and gums.
At the end of any periodontal therapy, Rivers Edge Dental will provide excellent aftercare with regular examinations to assess the effectiveness of the treatment and diagnose any further flare-ups of periodontal disease within the mouth. 
What are the Benefits of Periodontal Therapy?
If gum disease is left untreated, then bleeding can occur, eating can become painful and if the problem worsens teeth are lost and will need to be replaced. Periodontal Therapy works to prevent these problems occurring and to ensure that your teeth are retained. Periodontal Therapy treats the infection and helps return your gums to better health. Simply put, periodontal therapy treats a disease that can be very painful and costly if left untreated. 
For anyone experiencing periodontal disease symptoms in Coolidge, Arizona then contact Rivers Edge Dental to get an appointment with their professional dentistry team.