Need a family dentist? We offer dental care for every stage of life, from your child's first dental appointment to preventative care for seniors. 
Dr. Blane Jackson and Dr. Mac Rainwater are highly skilled and experienced in providing all the specializations needed for your family members. You can trust us to take care of your entire family's oral health needs.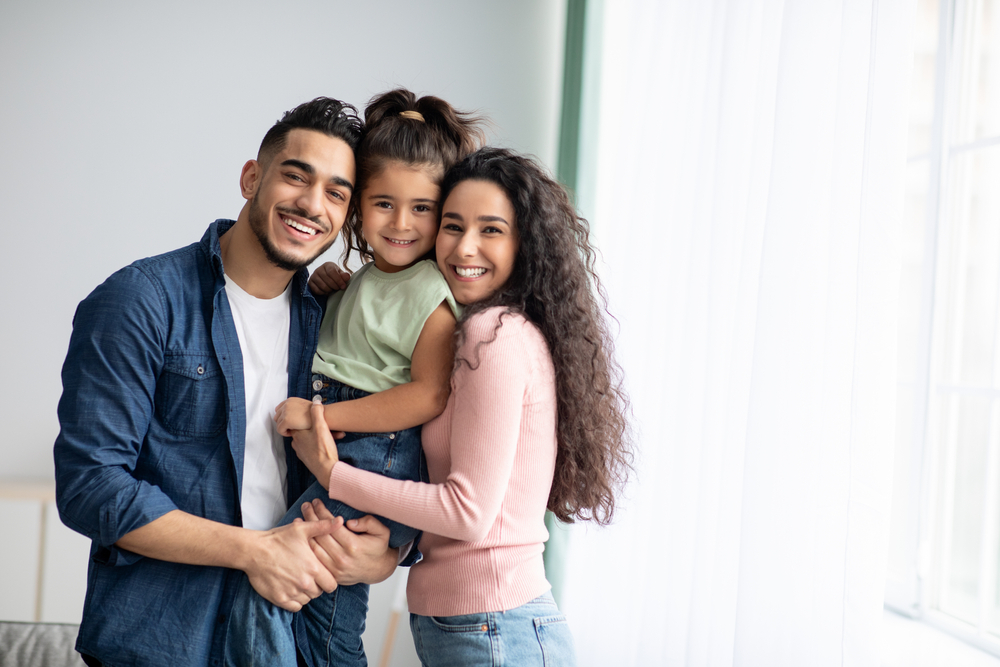 What Are the Benefits of Choosing a Family Dentist?
When it comes to choosing a dentist, there are many factors to consider. A family dentist is a dentist who treats patients of all ages, from young children to seniors. There are several benefits to choosing a family dentist.
As a family dentistry service, you can build a long-term relationship with the staff and dentists at River's Edge Dental. You and your children will be able to get to know us and feel comfortable discussing your dental health.
We provide outstanding support for families in the Coolidge area. We offer convenient hours for busy families' busy schedules, including extended weekday hours. We can work with many insurance providers, and if you don't have insurance, we offer financing options to ensure our services are highly accessible.
By choosing a family dentistry office such as River's Edge Dental, you can enjoy these benefits and have peace of mind knowing that your entire family will be receiving quality dental care.
What Services Does River's Edge Family Dentistry Offer?
No matter your age or dental needs, we can provide the quality care you deserve. We offer a wide range of dental services, including:
Adult Family Dentistry Services in Coolidge, Arizona
Restorative Dentistry: If you have tooth decay or damage, we can restore your teeth with fillings, crowns, bridges, and implants.
Cosmetic Dentistry: We offer a wide range of cosmetic dental treatments to help you achieve your ideal smile. These include teeth whitening, veneers, and bonding. 
General Dentistry: We offer general dental care for adults, including cleanings, exams, and X-rays.
Pediatric Dentistry Services in Coolidge, Arizona
Preventive Dental Care: This is the cornerstone of our pediatric dental care. We recommend that children have regular checkups and cleanings to prevent cavities and other problems.
Dental Sealants: Dental sealants are a thin coating of plastic that we apply to the back teeth to help prevent cavities.
Fluoride Treatments: Fluoride treatments help prevent cavities and strengthen the teeth.
Cavity Fillings: If your child has a cavity, we can fill it to prevent further damage.
Emergency Dentistry: If your child has a dental emergency, we can react fast and know what to do. We can restore damaged or displaced teeth if we quickly treat the injury.
When Should My Child First See a Dentist?
Dental care is an integral part of overall health, and it's never too early to start. The American Academy of Pediatrics recommends that children see a dentist by their first birthday. Although baby teeth will eventually fall out, they play an essential role in developing adult teeth.
During the first visit, the dentist will assess your child's risk for cavities and discuss ways to prevent tooth decay, such as fluoride treatments and dietary changes. The dentist will also check for signs of developmental problems, such as overcrowding or misalignment.
Regular dental checkups are essential for maintaining good oral health, so schedule an appointment for your child today.
Family Dental Care For Life in Coolidge
We want you and your family in Coolidge, Arizona, to have healthy teeth and gums for a lifetime. That's why we offer comprehensive dental services that include preventive care, restorative treatment, and cosmetic dentistry. We want you to feel confident about your smile – so you can show it off with pride.